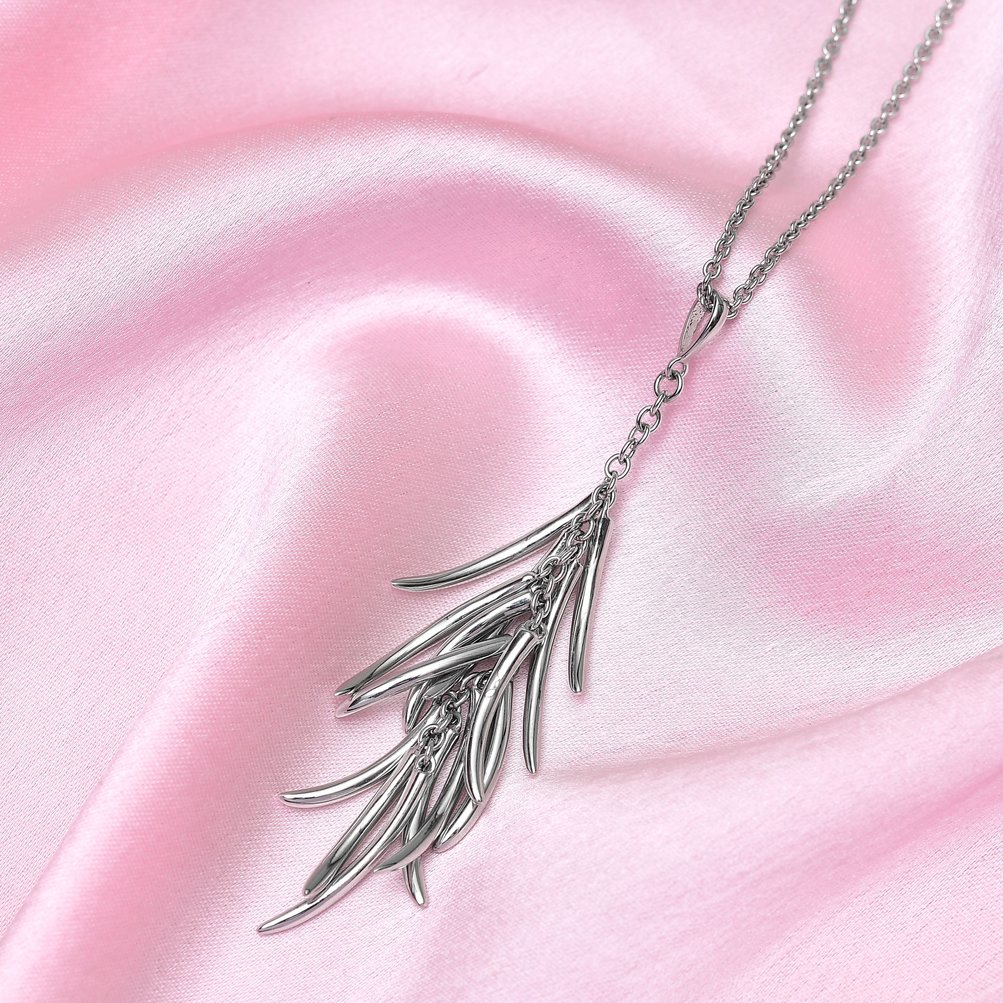 A sensational tactile collection of sterling silver jewellery from Rachel Galley Jewellery. With so much movement these pieces come alive when they are worn. With intricate tassels along the silver chain you will feel so feminine and beautiful wearing these pieces.
SHOP MOLTO
We discussed with Rachel Galley herself to understand the conceptualisation of the famous Molto Collection. Read on know to how this collection came to be, what made it popular, and what's her favourite piece of the range!
An intriguing ring with intricate link designs stacked together to create this unique band. A stunning piece for any collection. Sharp marquise links tied together offer a cohesive look to the balanced design.
Gorgeous stud earrings created from our Molto strand details to make these everyday wearable pair of stud earrings. Fitted with a post and butterfly fitting with an oversized back for security and comfort fit.
Gorgeous star shaped stud earrings created from our best selling Molto strands! A bold size makes them the perfect centre piece, if you'd like to pair them with other stacking earrings.
EXPLORE MORE IN MOLTO
What is Molto Collection?
It is so important for me to observe the smallest things during my travels. I always have a little idea notebook with me. I constantly keep finding things that are so simple and seen everyday, but not in a traditional jewellery design. Something very similar happened in Italy.
The word "molto" is taken from Italian; it means "many."
In my travel to Italy, I was fascinated with the drying bunches of chillies that were often seen hanging outside the windows and homes. The sight of those aromatic chillies mesmerised me and I was immediately jotted the design down. It's now a classic, and has won multiple awards.
What inspired Molto Collection?
Molto strands have been inspired from hanging clusters of drying chillies. The symphony of that sight was so fluid that I felt almost hypnotised with the their gentle movement.
I imagined their graceful silhouette shaped as a pendant and, there, I had my idea! It's the joys of ordinary, really, that make incredible jewellery.
What were you expectations from the Molto range?
I have been looking for a simple jewellery that can eb worn by anyone and everyone! And I don't just mean the style and the look, I also wanted a piece that fits all budgets.
With molto collection, I could bring simplicity in a brand new and unique way. It allowed me to present a delicate, one of a kind design that was not so boldly out of the box, either. The best part about Molto Collection is that it's for everyone. It can be worn every day and it's perfect to be styled everywhere, too.
Do you think Molto has the staying power?
Oh, absolutely. You can see so people now styling it.
I think the most wonderful thing about Molto collection is that it's versatile. It can be worn with all outfits and paired with all styles, it doesn't have that traditional tag attached to it.
I first realised its staying power when I launched the first batch of it, and it was sold out within a few days. The response was almost overwhelming. It was fantastic knowing that people loved the design just as much as I did, and still do!
Which Molto piece is your favourite?
I honestly cannot pick one! Every piece is so much different to the other, it's not possible to stick with one favourite. You can find me stacking many designs in the collection to create my own look. It's perfect, because these designs blend so well with other stacking accessories.
There's just so much fun I can have with my molto collection.
What is the future of Molto range looking like? Should we be expecting another icon?
I do plan on expanding the Molto collection soon. I have a few more designs that you will be seeing soon. Super excited for more designs in the range to become an icon!
I have many patterns and iterations that I want to experiment with. I enjoy having a little fun with my inspirations, and you'll definitely see something a lot more fun and versatile soon!
Rachel's award-winning design range, molto collection is all about collecting something exclusive and special.
The simple & minimal design is perfect for everyone, every day, and everywhere. Celebrating simplicity, it's made to elevate every day.
The shape of chillies offers a story to tell with your jewellery. If you're seeking something bold yet minimal, then this is it.
SHOP NOW