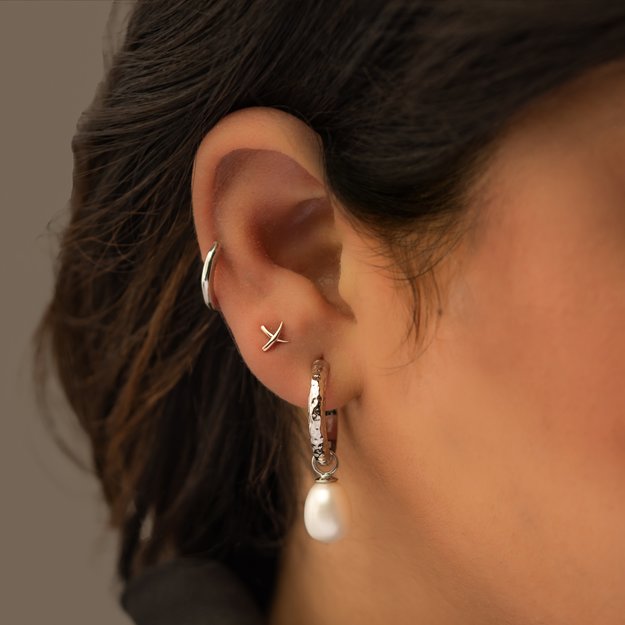 How To: Stack
Win over the art of layering earrings or stacking earrings, with our simple guide for everyone! Find out the easiest ways to stack your earrings to create a unique look every time. Single piercing? No problem! We have some statement making earrings to steal the show alone.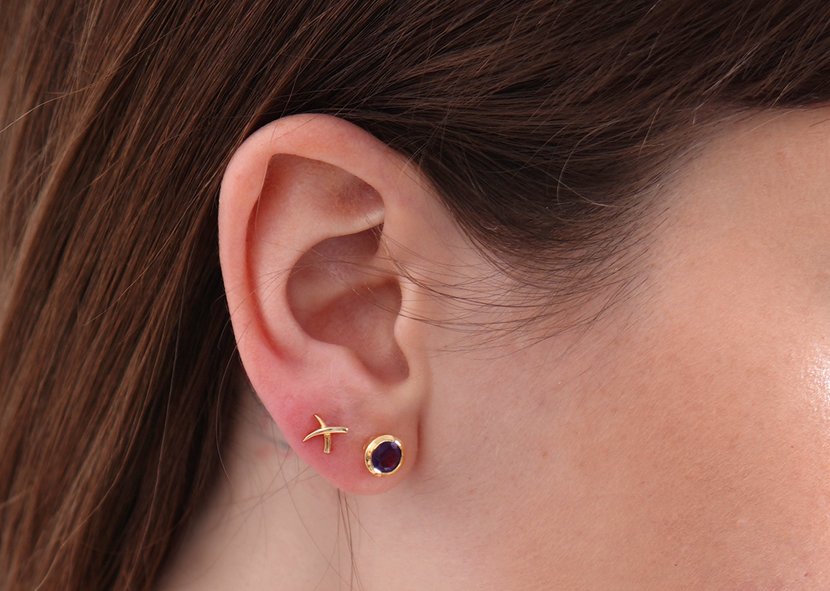 Simple Ear Stacks
If you are new to earring layering, start with a simple stud and style a story around it. Pair delicate pieces that complement each other and that you can wear every day.
SHOP NOW

Looking for a more elaborate and decorated earring stacker set?
Step 1. Start with the biggest and boldest piece at your main piercing. Make this shine and sparkle, it's going to be the centre – have a look at our Misto earrings that are perfect for this. Build a monochrome gold earring stack to bring a touch of luxe to your look. 
Step 2. Add an accent to your second cartilage piercing. This earring needs to accompany the big drop, not take attention from it. Simple and small huggie hoops tend to do the trick, but our specially designed Molto Spike Hook Studs mould to your ears' curve and finish off the design perfectly.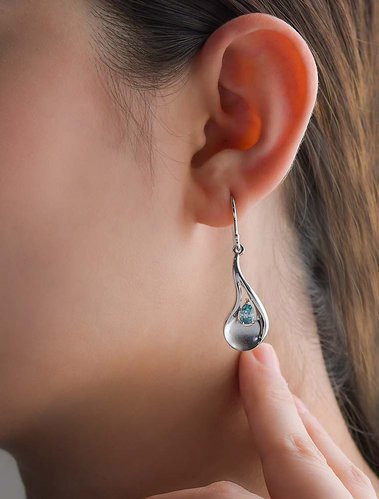 Mix, Match, Perfect
A little bit of everything is always a good thing! Make an ear stack set that includes colours, different metals, and a mix of all kinds of appeals. Our Candy collection makes for a perfect silver stacking earrings set. Our multiple stackable earrings studded with natural colourful gemstones add a jazzy wow to your ensemble.  
SHOP NOW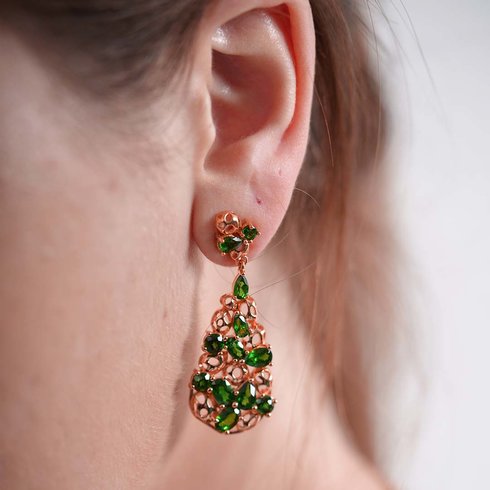 Timeless Stack Earring Sets 
Wanting it to keep it modern? Pick our stacked hoop earrings! We welcome a range with different sized hoops that create an ascending effect on your ear. Made in silver or a shining gold earring stack, nothing can go wrong with hoops. 
The trick to wearing multiple hoop stackers is very simple, start at the biggest. First goes the biggest pair of hoop earrings followed by smaller, as you climb up the ear.  
Rachel Galley's Bestselling Ear Stackers
In need of some pre-made and designed stacking sets? We've got just the thing for you. Mix, match, and make your own look with our earrings collection. We've put together all stacking earrings together, so you know which ones can be mixed about.  
Made in 18K gold vermeil and sterling silver, our jewellery is made to last forever. Indulge in a magical designed touch with our unique award-winning collections and add them to your style. If you love colour, we have AAA grade natural real gemstones for you, have a look at the winter colours of tanzanite jewellery or the summer hues of amethyst, there's a little perfect something (or two!) for everyone.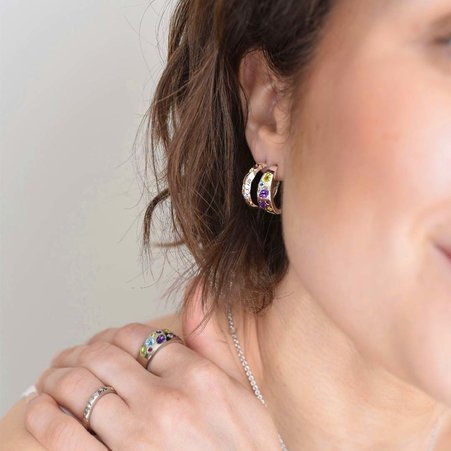 Don't forget that we have free global shipping on all orders along with a hassle-free and convenient 60 days returns.  
Happy shopping!